Corazon Maria (Ria) Velasco
Intern Architect AIBC
Intern Architect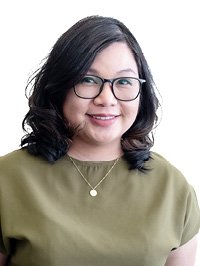 Corazon Maria (Ria) acquired her Bachelor of Science in Architecture at the University of Santo Tomas in Manila in 2008.
She moved to British Columbia in 2010, and since then has gained years of broad architectural experience in multiple project typologies, including multi-family residential, offices, commercial, and healthcare.
Ria was accepted into the AIBC Internship program in February 2018, and has been making excellent progress since then. She passed the written exam in 2022, and in June 2023 passed her oral examination.
Giving back to the community is one of things Ria loves about working in the field of architecture. She believes that through a collaborative effort of careful planning, design, and construction of buildings, we are able to repay the community we live in, in such a beautiful, impactful way.