About the Firm
We turn your complex problems into elegant solutions.
Thinkspace Architecture Planning Interior Design is a client focused design firm comprised of a team of talented architects, planners, and designers who are experts in solving complex problems. We have been providing a full range of professional architectural services since 1963 and over the years have developed a specialized expertise in institutional and public sector projects. From our offices located in Western Canada including Surrey, Kelowna, and Edmonton, we have built a significant portfolio of projects valued at up to $200 million. Our extensive design experience primarily focuses on Education, Post-Secondary, Healthcare, Civic, and Commercial sectors. We are committed to quality design and approach our work with a common set of values: Curiosity, Collaboration, Commitment, Client Focused and Accountability. These shared values influence how we approach our work and how we rise to the unique challenges that each new project brings.
Our Design Philosophy
Our aim is to produce buildings of simple elegance and appropriate materials; buildings that exploit design opportunities as they present themselves; buildings that facilitate the aspirations of those who use them.
Our History
+

-

2019
David Lee Blanchard
becomes a partner.
+

-

2018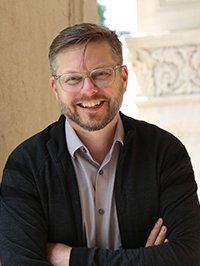 Ray Wolfe
joins Thinkspace as a partner.
+

-

2015
September
Leonard Rodrigues becomes a partner.
April
Henk Kampman and Todd Dust become partners in the firm.
+

-

2014

GHMA announced a change in name to Thinkspace Architecture Planning Interior Design (Thinkspace) in response to our evolving identity and growing practice over the past 50 years.
+

-

2010

Renaissance Architecture Planning and Graham Hoffart Mathiasen Architects merge to create Renaissance - GHM Architects and provide GHMA with a base in Kelowna.
+

-

2000

Ron Hoffart joined the firm from Hoffart Myles and we became Graham Hoffart Mathiasen Architects (GHMA). Headquarters were moved to Surrey.
+

-

1996

After 4 years with the firm, Mark Mathiasen became a partner and the firm name changed to Graham/Mathiasen Architects.
+

-

1963