Happy workiversary to eight staff!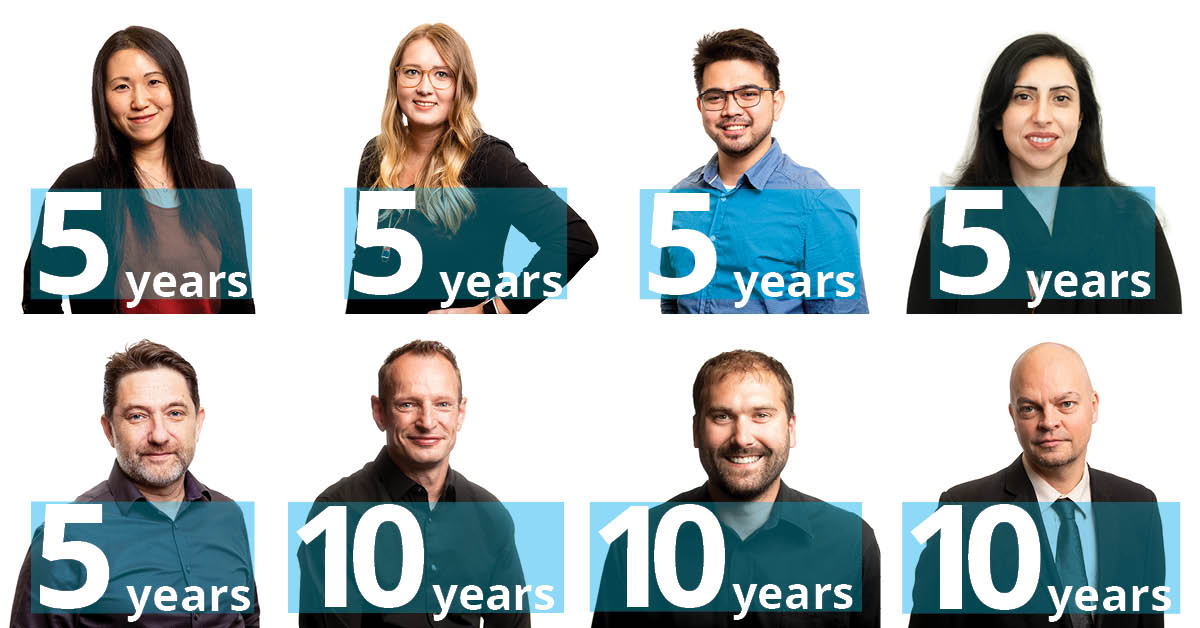 Work anniversaries are important, and we like to celebrate them. This past week, we launched a brand-new staff recognition program and celebrated eight staff members with Thinkspace workiversaries.

Congratulations to Tamami Suzuki, Dayna Wlasoff, Justin Carlos, Nosheen Randhawa, and Osman Ozakcayli on their five-year workiversary, and Arno Compas, Brian Harvey, and Steve Ackermann on their 10-year workiversary!

Well done, everyone – we're really glad you're part of the Thinkspace team!