GHMA announces Umur Olcay as Associate Director of Community and Education Planning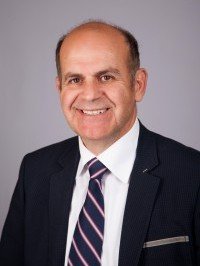 GHMA is very pleased to introduce Umur Olcay, REFP, RPP, as Associate Director of Community and Education Planning.
Umur is an experienced education planner and community planner with 33 years of experience in local governments and school districts. For the past 14 years Umur has worked as Manager of Facilities and Demographics Planning for Surrey School District, where he has advanced facility and education planning as part of the project management team for the largest and most rapidly growing school district in BC. He has also provided leadership in developing and managing capital and facility planning shared service projects for eight school districts in BC.
Umur's varied professional expertise includes education facility planning, community planning, parks planning, demographic projections, social and economic profiles, location analysis, improvement of system wide space utilization, site acquisition and development, community partnership development, and stakeholder and community consultation.
Umur is a graduate of Ryerson University's School of Urban and Regional Planning. He is a Recognized Education Facility Planner and a Registered Professional Planner. He is a member of the Canadian Institute of Planners and the Planning Institute of B.C., and is a member of the Council of Facility Planners International.
Umur will be taking over GHMA K-12 education planning responsibilities from Hugh Skinner, who is retiring from GHMA as of June 30, 2014. Hugh will continue to be available post-retirement to assist GHMA with the successful transition and completion of current project commitments.