Five questions with a newly registered architect – Ria Velasco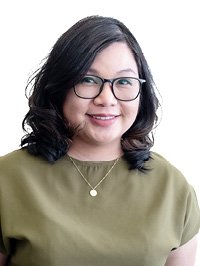 Getting registered as an architect is a long and challenging process, and we like to celebrate when one of our own completes all of the requirements! The newest Architect AIBC at Thinkspace is Corazon Maria (Ria) Velasco. We thought it would be fun to pick her brain about architecture and design, and see what makes her tick. Here's what she had to say!
Thinkspace - What are some of the advantages of being a registered architect, versus an intern architect?
Ria - Becoming a registered architect means that you have gained at minimum, the required 3720 hours of experience in various areas of the field and have passed the written national exam and provincial oral exam and this can give you confidence that you can do the work and gives others confidence in you and can be entrusted with more responsibilities.
It also means you have written proof that you have met the minimum competency requirements expected of you as a professional. And finally, being registered means that you must all the more be accountable for your own work and those under your direct supervision because you have greater responsibility to the public, the environment, and the profession.
Thinkspace - What's your favourite thing about being an architect?
Ria - My favourite part of being an architect is that I am able to contribute and be a part of a collaborative effort that can make an impact on our built environment and together we can improve our environment in which we live, not just for ourselves but for future generations.
Thinkspace - Which style of architecture speaks to you the most, and why?
Ria - The style of architecture that speaks to me the most is West Coast Modern architecture. I can appreciate the way West Coast Modern architecture incorporates natural materials or the aesthetics of natural materials, such as locally sourced wood and natural stone into the design, where possible, and compliments the natural surrounding.
Features of West Coast Modern include mass timber used as exposed structural post and beam, stained interior wood finishes, bringing plenty of natural light into spaces through large windows, using hardwood flooring, cedar vaulted ceilings, and marble countertops, as examples.
Thinkspace - What do you consider great architecture in the Metro Vancouver region?
Ria - Great Architecture in general makes the built environment better, it serves the public's needs, is inclusive, sustainable, compliments the existing surrounding buildings and can stand the test of time. Great Architecture in the Metro Vancouver region takes all of these into consideration and is designed for the local climate and is cohesive with the surrounding existing environment.
Thinkspace - What would people be surprised to learn about you?
Ria - People maybe surprised to learn that on my spare time I love making arts and crafts, and 3D puzzles with family. It's a great way to for me to be creative and spend time with people I love.
Thanks, Ria, and congratulations on this great accomplishment!